PHOTO GALLERY
I know that this page takes quite sometime to load.Maybe you could make yourself a cup of coffee first or IRC in the meanwhile.Come to think of it...the time spent downloading this page is definitely worth it cause you are going to get quality stuff......trust me........

This is creative rite?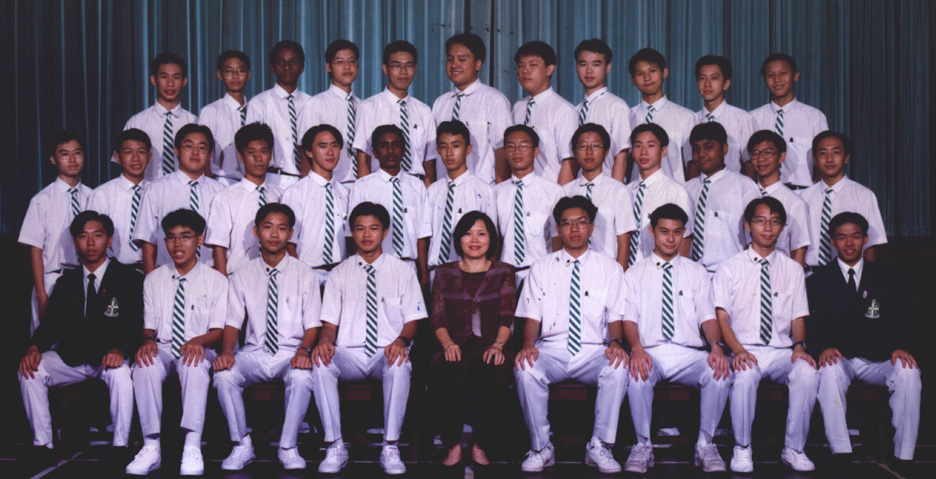 (ALL FROM LEFT TO RIGHT)
Seated: BruceWong , Edvin Tham , Tan Meng Kwang , Mai Qing Jiang , Mrs Lim Siew Mei ,Sandro Sugijapranata, Jason Cheong , Alex Tang ,Wong Gong Wei
Row 2 : Wong Boon Kiong, Yap Chen Hoe, Donny Wilianto, Low Bingjiang, lee Po-Cherg, Viknesh Varran Samugam, Wong Mingqian Leonard Teo,Albertus Law, Steven Edward Poernomo, Nimalesvaran Samugam, Charles Nugroho Poedjiono , Andre Wong
Row 3 : Roy Haryanto, lau Qiangfeng Peter, Ramani, Seet Zhongyao Lionel, Stefanus Indradi,Shawn Tan, Danica Lin, Ow Li Sheng,Johannes Charles, Adrien Chua , Hoon Wei How.



This picture is taken on the last day of school....very sad....everyone is packing up......

4 hercules from 4A3 receiving the Napfa Gold Pin.