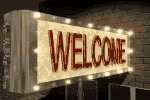 4A3
1997
WHERE THE WUNDERZ HAPPEN

4A3 home has been visited
times.


Welcome to the 4A3 homepage.Well...you got to admit that this page is groovy! Hope you will enjoy your stay here.
4A3 is made up of 32 geniuses .We are the third best class in the standard , taking 9 subjects though large number of us began to drop subjects .Many have commented that 4A3 has the most number of good looking fellas..I couldn't agree more to that.This shows that we are not only brains!
O level is finally over!Most of us are having fun at the moment , doing our favourite pastimes.We will soon be separated, going to different schools ,pursuing our individual dreams.Hope we will still remain in contact with each other.Remember that we shall be 4A3ians forever.Contact sheet is now up for download (courtesy of Danica Lim ).Do not abuse it please.
Please visit the Photo galleries which is a must-visit page!
Do remember to visit the Quotable quotes page which features many phrases we hear everyday that it became part of our lives.
The members page is simple hilarious.I shan't tell you the contents.....keep you all in suspense..Check it out!
The brand new feature is the Message Centre.If you have a message for any members of the class please email me.
PHOTO GALLERY
QUOTABLE QUOTES
MEMBERS OF THE CLASS
CONTACT SHEET
4A3 little Message Centre
Links to members homepage:
Leonard Teo's homepage
Roy Haryanto's homepage
Miss Chi's homepage
Sign My Guestbook
View My Guestbook
KEEP THE 4A3 FIRE BURNING
Any complaints and comments ,please mail Roy Haryanto at
DO NOT MAIL BOMB OR JUNK MAIL ME!!!!!!!!!!!1